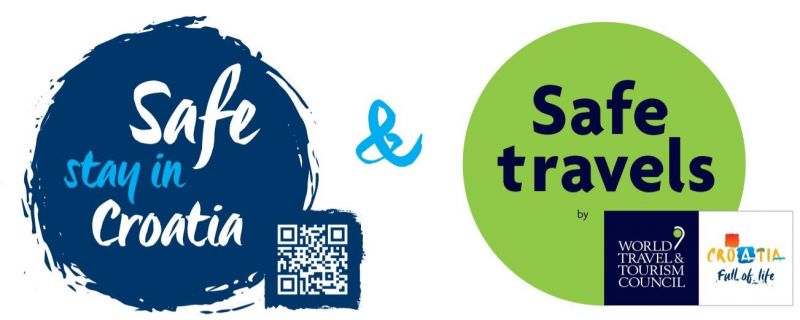 All you need to know about sailing in Croatia
It is possible to enter Croatia with:
Negative fast antigen test or negative PCR test - not older than 48h

Vaccination confirmation

 (received both doses, or if the vaccine requires only one dose) - must be received min. 14 days prior to entering Croatia

Confirmation of COVID recovery

 (after being positively tested to COVID-19, you need to show positive PCR test not older than 180 days and doctor's confirmation
Wishing to make it easier for the tourists to return back home, Croatian Tourist Board and tourist companies have made their efforts and they have established new testing points at the airports, in the marinas and in hotels. Test results will be translated to English and sent to the client via e-mail.

More and more chartercompanies offer on board testing
In TROGIR can choose between these two testing points:

1. on board – medical workers will come directly on the boat and do the testing. Client should pay directly to them, by credit card or cash, Kuna.
PCR test costs 106 eur (800 kn) – results via mail within 12 hours or 92 eur (690 eur) – results within 24 hoursRapid antigen test costs 47 eur (350 kn) – results within 2-3 hours

      This service will be available on Friday afternoon, but also possible in other terms, upon the request.

2. at Split airport – only Split airport passengers can have Covid-test at the airport without the prior notice. Other passengers should apply for testing in advance.

PCR test costs 60 eur (450 kn), payable at the airport. Results within 5 hours.Rapid antigen test costs 33 eur (250 kn) - results within 1-2 hours.

Working hours of Split airport testing point: 08-16 h, Saturdays from 07-17 h
In DUBROVNIK will be able to do to Covid-test:

1. in Public Health Institute in Lapad (address Dr. A. Sercera 4a, pp 58)
PCR test costs 87 eur (650 kn) – result available within 24 hours, pre-registration neededRapid antigen test costs 20 eur (150 kn) – results available within 30 min (pre-registration not required)


2.  at Dubrovnik airport – this service will be available from 15th of May or 01st of June