Sailing in Spain, enjoy Tapas.
Magnificent mountains on the backside ground, Blue Sea, a top destination.

Sailing in Spain, beautiful sailing destinations
Barcelona and the Costa Brava
The Balearic Islands - Majorca, Menorca and Ibiza
The Canary Islands (a good winter destination)

Sailing on the mainland, sailing along Costa Brava.

The spectacular rocky Costa Brava north of Barcelona offers a beautiful view of the sailor seen from sea. Furthermore, the coast often flatter and not very exuberant. you can make beautiful sailing trips at sea and then visit one of the beautiful Spanish cities such as Barcelona.
Along the Costa Brava are many cala's hidden but beware, they often lie open to the Northeast. That means they are not always confined to the prevailing Tramontane wind. Barcelona is one of the world's largest cities, what could be better on its own keel visit to make this city and in the evening to stroll along the famous Ramblas.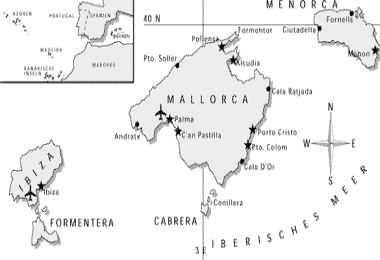 Sailing the Balearic Islands, Mallorca, Menorca and Ibiza.
The Balearic Islands are very easily accessible by plane. It is a fantastic sailing area and there are plenty of charter companies in Palma de Mallorca.

Mallorca is an ideal destination for a family sailing holiday with secluded coves, white sandy beaches and azure seas. Mallorca is crowded in high season and the availability of yachts is a problem, so book early.

New also flotilla sailing from Palma with Dutch guidance! Join our flotilla now

Menorca offers good sailing opportunities but there are fewer vessels for hire. Sailing yachts are now also be rented in San Antonio on Ibiza, the perfect base to explore the beautiful bays of Ibiza and Formentera. Ibiza is also a paradise for the large motor yachts. A trip to Formentera is definitely a "must"!
Saling the Canary Islands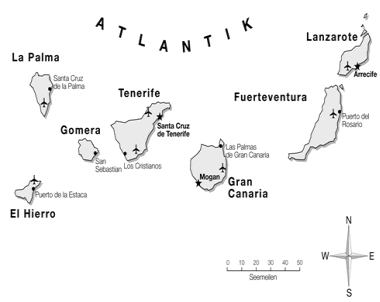 The Canary Islands are officially part of Spain, but situated in the Atlantic Ocean, near the coast of Africa.
Canary Islands, with year-round sunshine and Tenerife offer great sailing vacation opportunities throughout the year.
The sailing is there on the rugged side but especially for experienced sailors is an excellent and inexpensive destination to forget the winter blues.

Go to the cruising guide to the Canary Islands for more inspiration


Search and book yourself
Request a free quote