Sailing Itineraries Cape Verde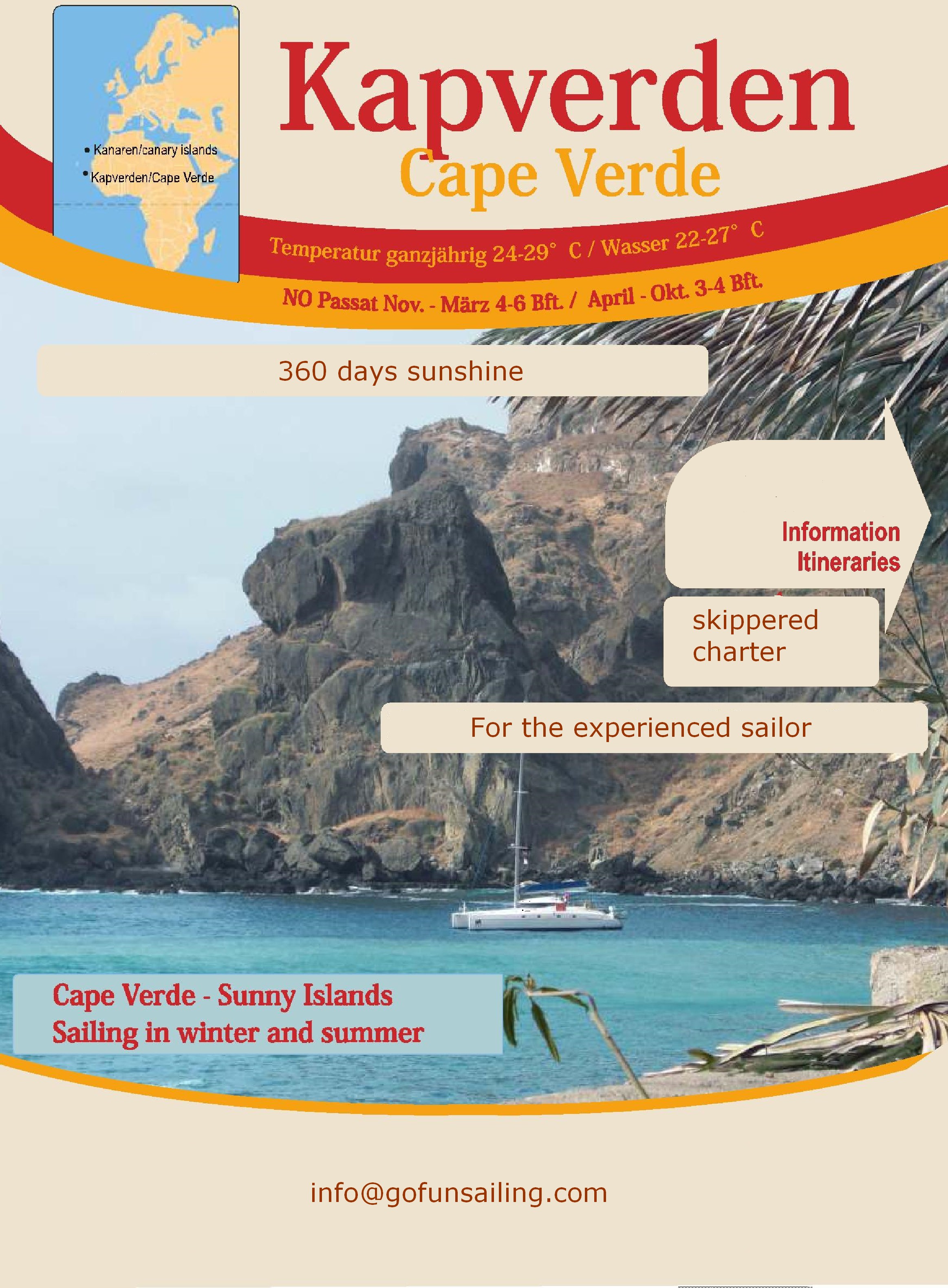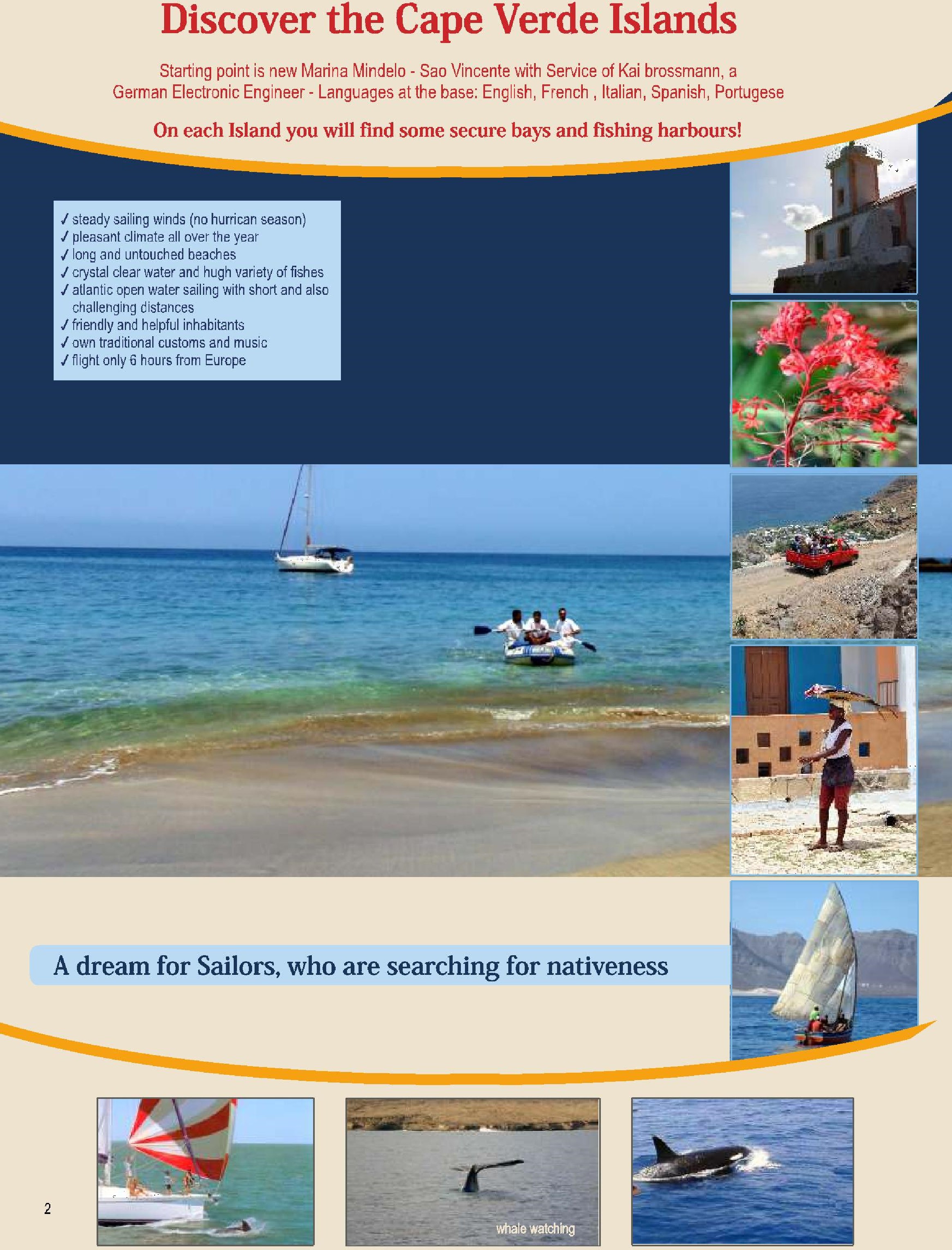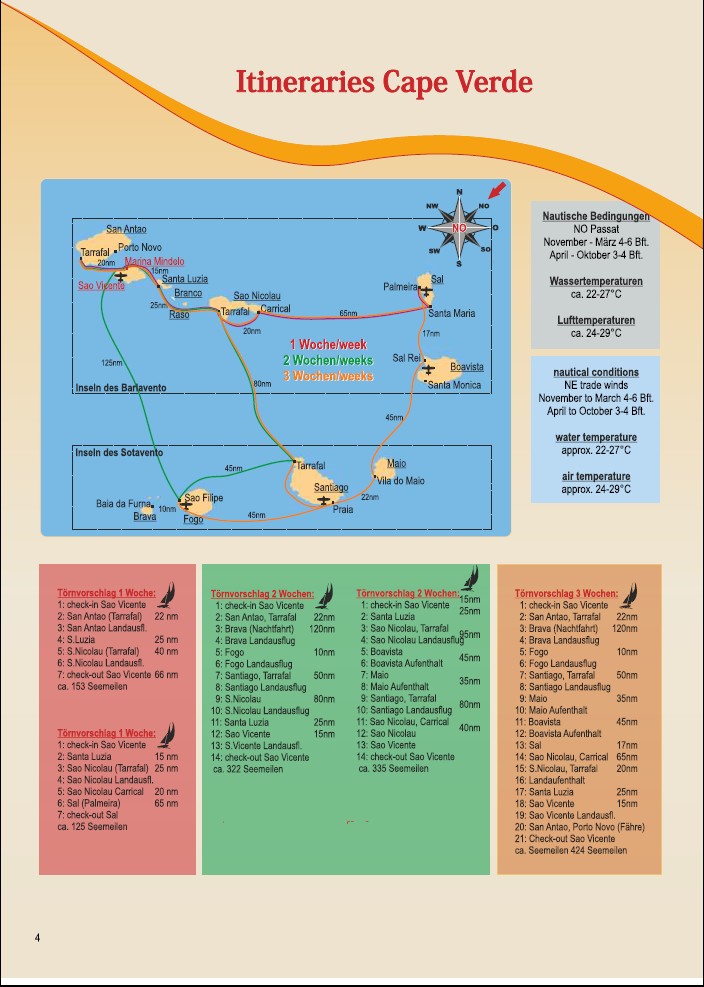 This is only a part of the Sailing Itinerary. If you like to receive the rest of this itinerary, please sent us an email.

If you like to check what kind of boats we offer in the Cape Verde, please use our search and book system in the top of this page.