Sailing in Italy, Croatia, Turkey, Greece or Spain. Have the Experience, want the freedom?
A bareboat charter is where you charter (hire) a yacht, and you are in charge yourself, with no skipper as a guide. You need a proof of adequate competence. Exact requirements vary from destination to destination. If you need a skipper, just tell us during the booking process and we will provide one for you.
Off course you can also join a flotilla and know that you are in safe hands but have a lot of freedom to explore the area for yourself. Gofunsailing offers more than 1500 bareboat yachts everywhere that it is warm and worth being afloat. The range of sailing yachts that we offer is very extensive everywhere. If for any reason, you cannot find what you want here, just tell us and we'll make a proposal for you.
Yachtcharter in Turkey, Greece, Croatia and Italy. All those countries offer excellent sailing areas and each have their own character.
The wind can be stronger in one destination and another destination offers more for families with children.Important! Only in Turkey it is sometimes possible to rent a yacht without special sailing licence.Please note that in order to sail in Croatia, and other European countries it is requirement that your skipper has a qualification equivalently to an RYA Day Skipper or higher. You will need to take the original of your sailing qualification with you and will not be allowed to sail without this. If you are interested just contact us and we are pleased to make an offer for the destination where you are interested in!
How much will cost a sailing holiday or rent a yacht?
A directive is about 500 Euros per person per week. This is an average, for example, a sailing yacht with 4 beds will cost 2.000 Euros per week. A sailing yacht with 6 beds will cost around 3.000 Euros per week. This applies to the standard charter yachts.

For catamarans and gulets there are different rates. Where to find a flight to my destination? On our link page, we have put a number of airline companies in a row so you can find your ticket. If you have trouble finding a ticket, please let us know and we will help you! Contact us and we will make you an offer in the area of your choice!

You have rented a boat and want to know what is expected of you on arrival.
In general the changing day is Saturday. You can board at 17:00 hours (in connection with cleaning and overwriting of documents in your name). Upon your return, you must leave the yacht at 09:00 You will need to take fuel what you used and you already paid final cleaning costs with the check in. We have a number of important things for you in this document so you can prepare.
Prepare for your sailing holiday with this document, check in and out.


Search and book yourself

Would you like to leave soon! Have a look at our last minute website http://www.lastminute-sailing.com/indexenglish.html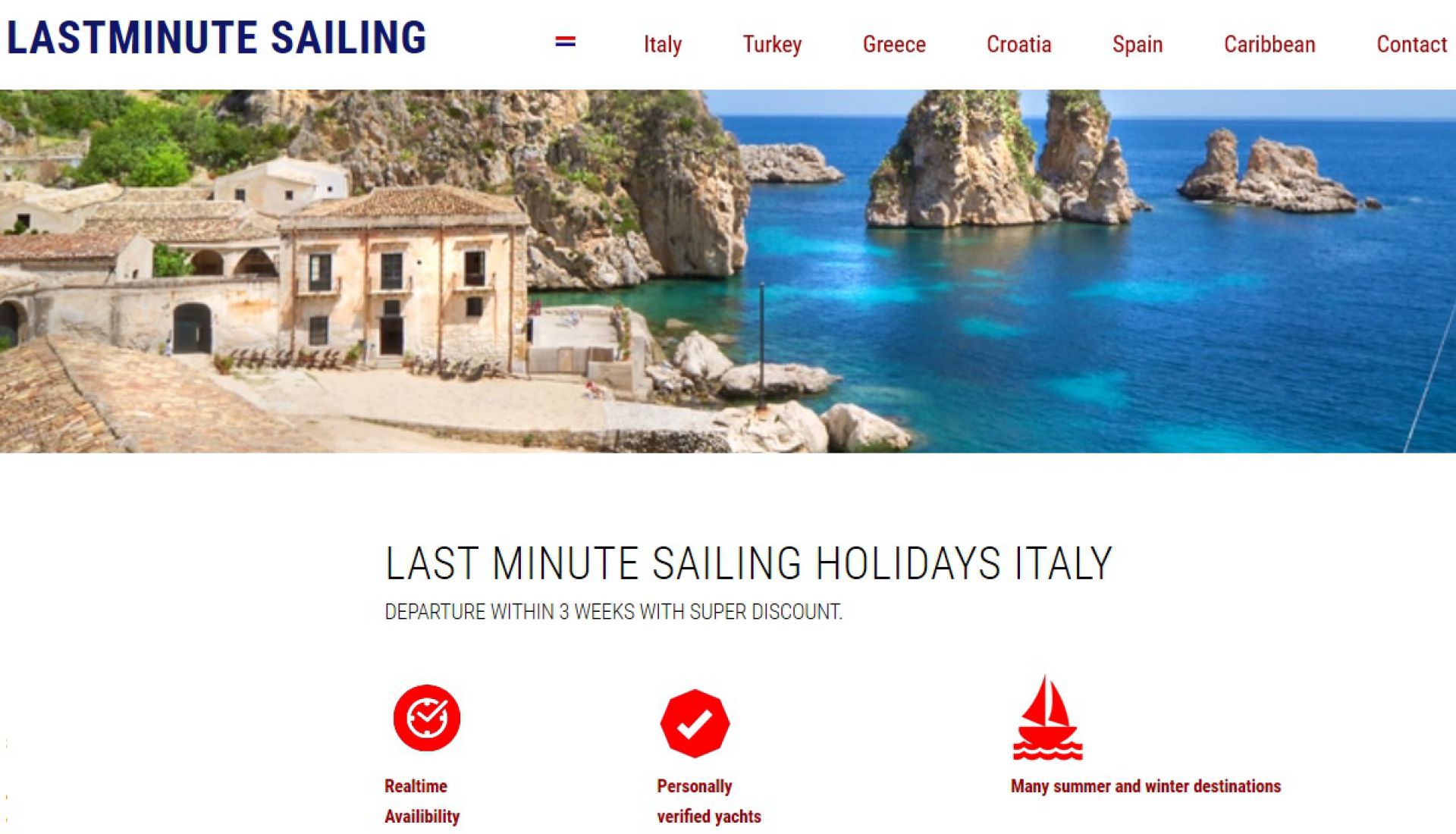 If you cannot find what you are looking for, please feel free to contact us.
Sent an email to info@gofunsailing.com