Cabin Charter Italy


You can book individual or with friends.
Would you like to sail with other international people? Maybe you cannot sail yourself or maybe there is another reason that you like to share on a boat? We have a boat for you with a professional skipper.

We have a great selection of cabincharters for you.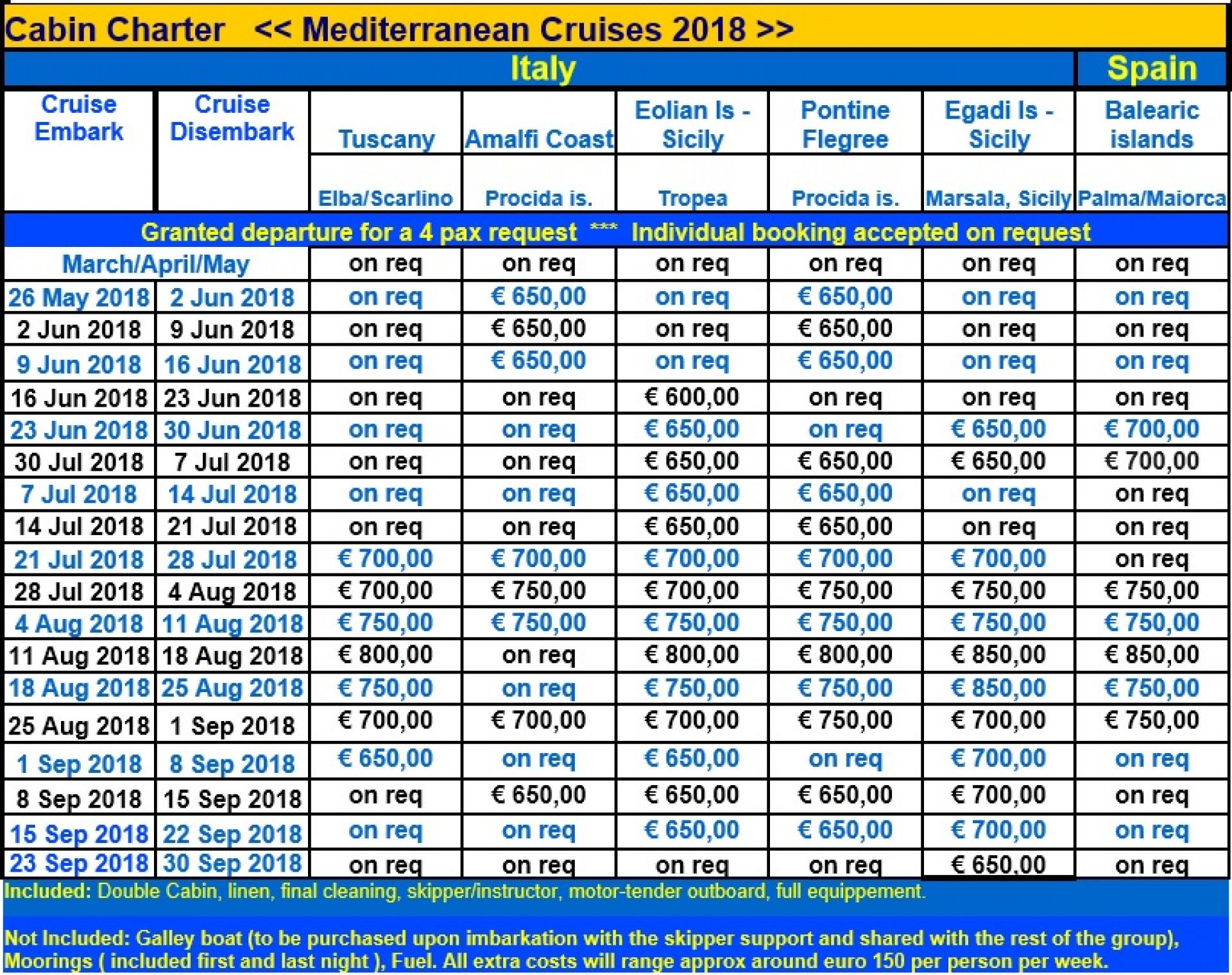 Start and finish is always on SATURDAY. The boats are between 40 and 47 feet. 2 example boats:
Oceanis Clipper 473 year 2006 lenght 14, 00 metres 3 double cabins 1 twin cabin 2 Toilet/Shower Max capacity: 8 pax + skipper
Gib Sea 43 year 2004 lenght 13, 00 metres 3 double cabins 1 twin cabins 2 toilet/Shower max capacity 8 pax + skipper



Request a free quote